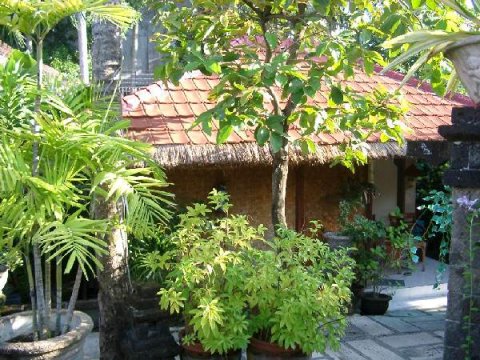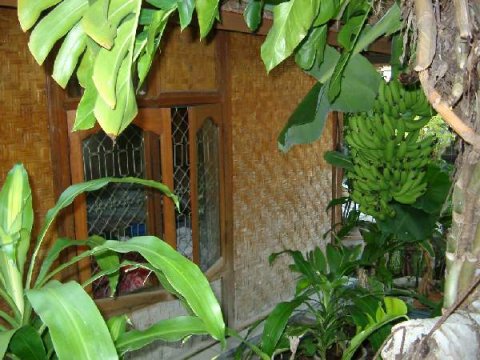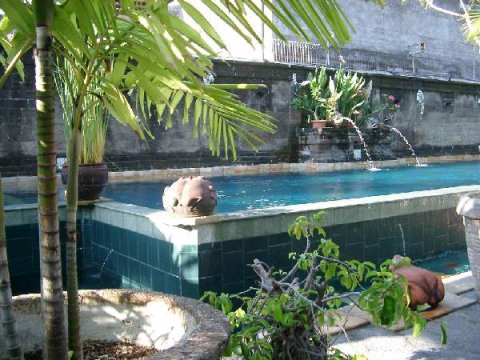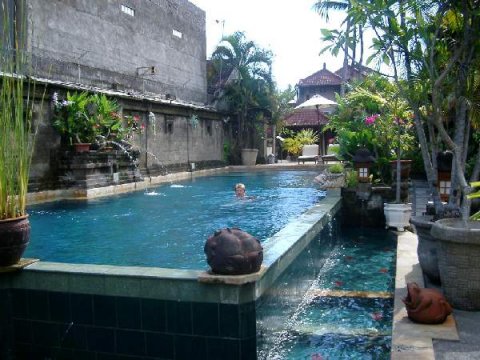 GAYLE'S COMMENTS:
I would recommend the Restu to anyone looking for a small quiet hotel.
I loved it ...a real Balinese feel to it.
Thatched roof large rooms and two pools.
The rooms are a little tired and are budget but have cable tv, fridge and air con.
It is very close to Matahari and lots of great restaurants and the staff were very friendly.