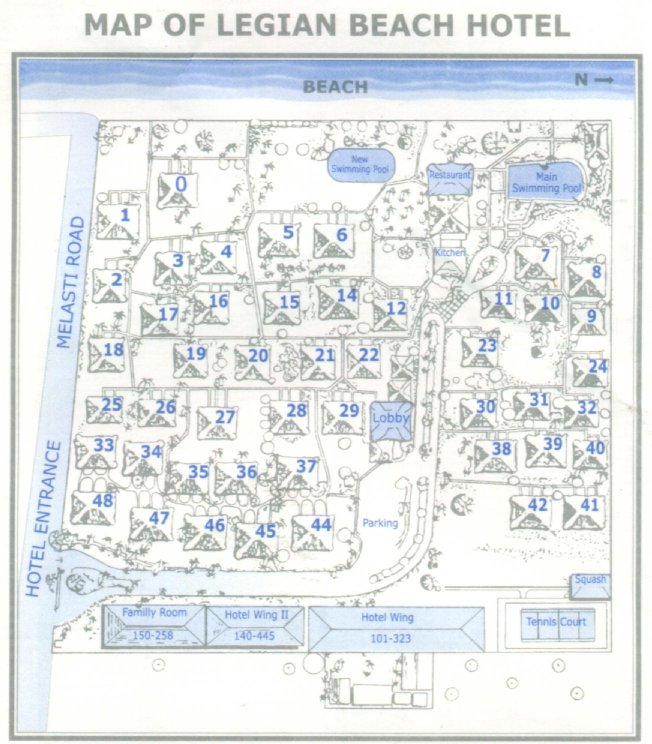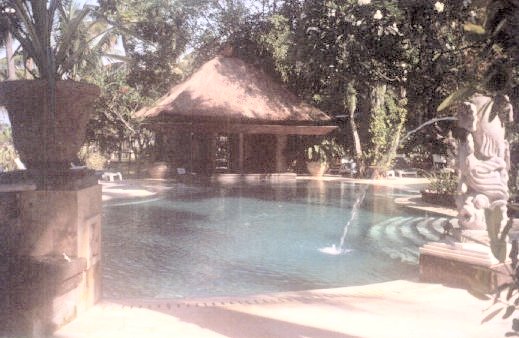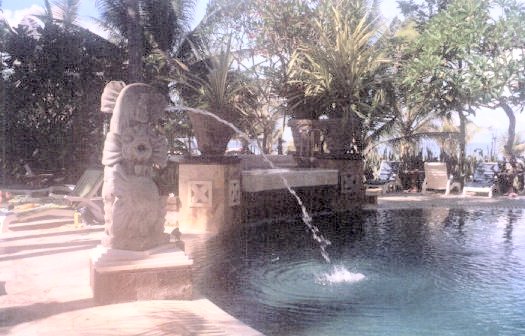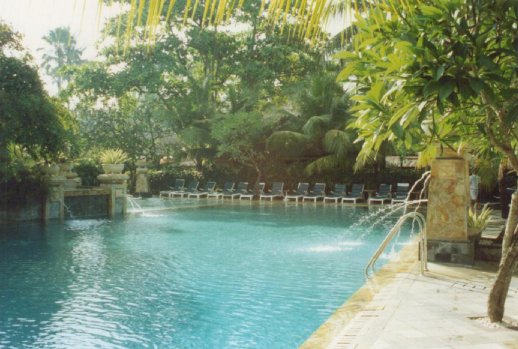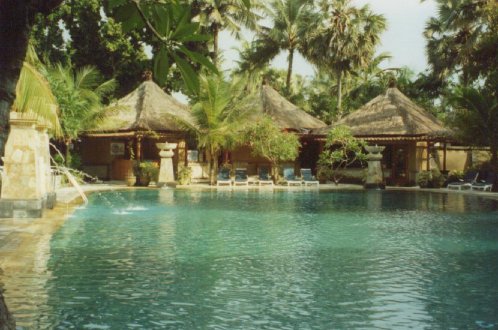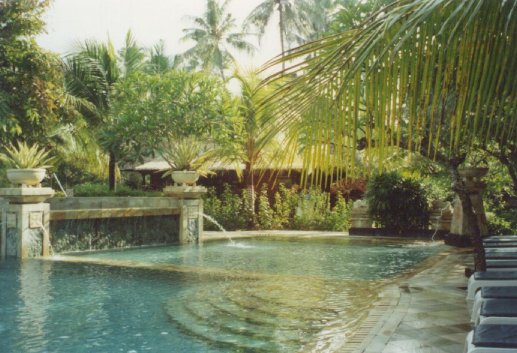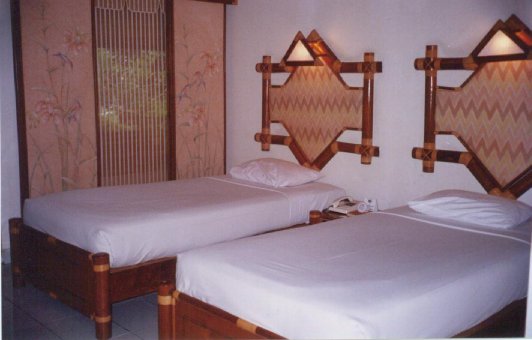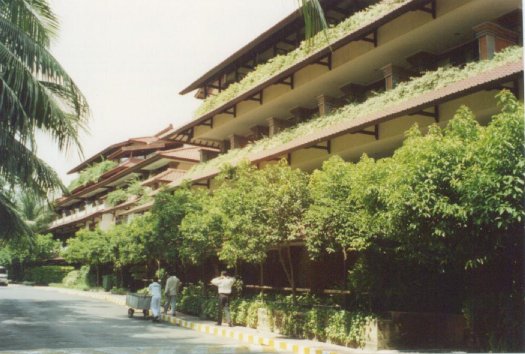 MIC'S COMMENTS...

LEGIAN BEACH HOTEL
Stayed at the LBH in a '2 type' bungalow... Some bungalows have two rooms under one roof others have three. Those with three, have small patio areas for the rooms each side and a large patio for the one in the middle.
We had requested particular room numbers ahead of time near the pool. Reception was very accommodating in our request and had no problems with us checking out the rooms first. We had been allocated a bungalow near the new pool but this was not available for a few hours so they had given us one near the main pool.

This bungalow(11) was near the kitchen (noisy) and the bathroom quite small. We opted to wait for the bungalow originally allocated (4A) and found this to be in a quieter location with a slightly bigger bathroom.

The rooms were not as big as expected (ok for 2) but would be a bit cramped if adding an extra bed.

Rooms were spotless - no mould in bathrooms at all, clean shower curtains, plumbing that worked, complimentary bottles of water, in-room safe, umbrella provided, in house movies, tea/coffee making facilities (sugar/tea etc when used was charged if you required extra).

Service at the hotel was outstanding. Our lock broke on the door and they had it fixed within 10 mins.

Food (room service meals that we had) was good and not too expensive.

LBH has 2 pools..(one with disabled access.) Both were excellent and there was never a problem getting a sun lounge.

Grounds are lovely and the bungalows are in a better position,being closer to pools.

Rooms are located a long way from the pool beach but close to the entrance.The block closest to the street had very dark balcony areas.

Bungalows are expensive but worth the extra in my opinion.

Clientele at the hotel was mainly Australian & German . Popular hotel for families with teenagers (no young families at the time) and older couples.