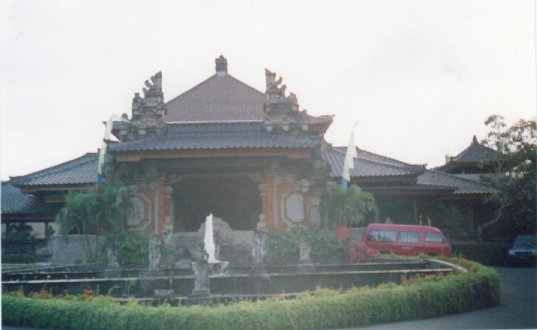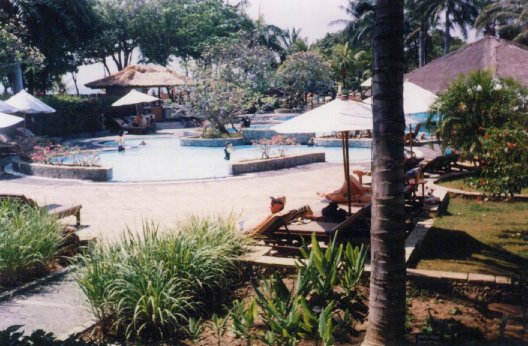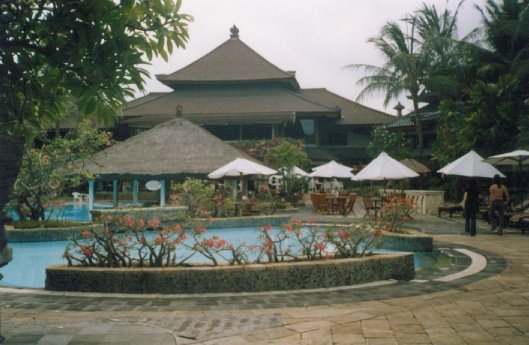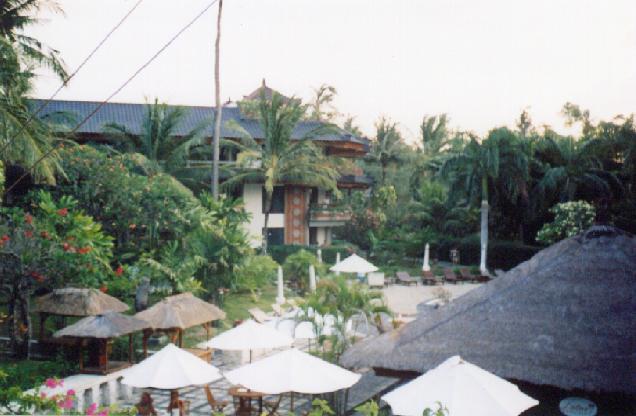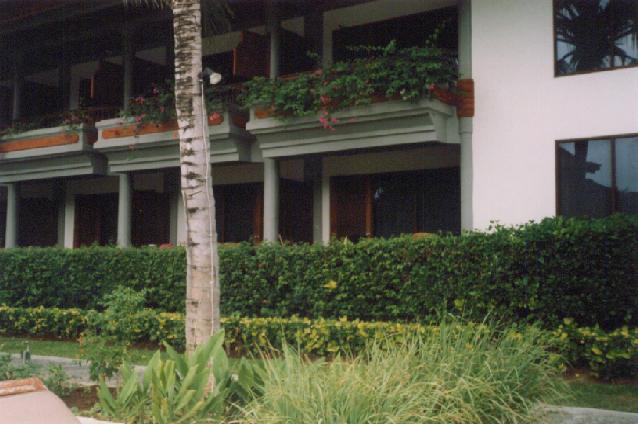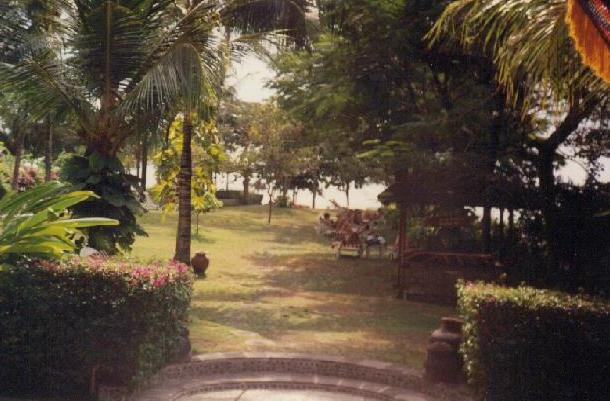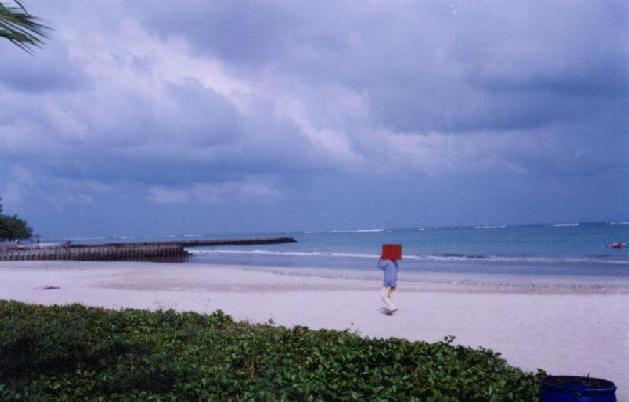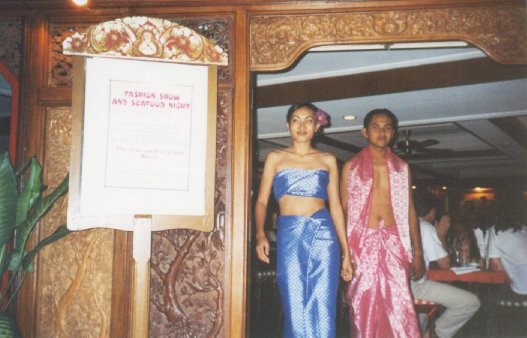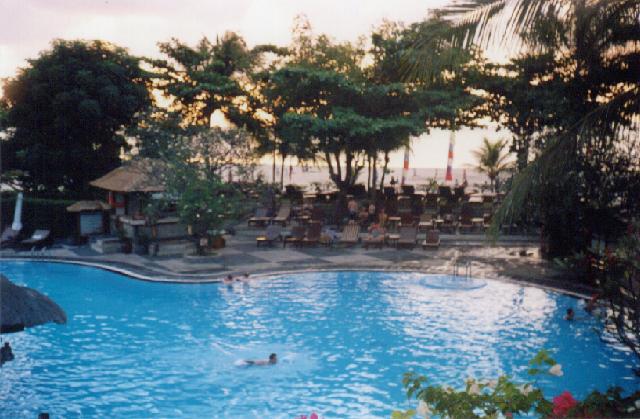 MIC'S COMMENTS:
(1999)
Located in Jalan Jenggala (formerly Jln Wana Segara) on the beach.It is a 10-15 minute walk to Kuta depending on how fast you go. Sometimes we walked ,other times we got a cab. If there aren't any going past the hotel you can usually get one at the roundabout at the end of the street. A Driver stand is located just to the left of the entrance as you go out if you prefer to hire a driver.
Breakfasts (buffet style)consisted of , fruit, juices, toast, croissants, danish, pikelets ,nasi goreng or noodles (it varied) tomatoes,bacon eggs,omlettes,yogurt
Hotel Grounds are good . The pool has a swim up bar, children's pool and is large. The massage huts are located off to one side. There are 2 grassed areas with sun lounges (can lay under a tree if you don't want to be by the pool.)The Pizzeria is next to one of the grassed areas closer to the pool. The Kids Club is located next to the pool and afternoon activities/competitions are run daily at the pool for guests. OBrians Pub has Theme Nights such as the Seafood & Fashion Show night. Pool table located in OBrians.
Quite a large hotel with many rooms. The outside corridors of the rooms are open with fishponds on the bottom level and an atrium effect throughout. There are standard rooms, family rooms ,kids suites, deluxe rooms and villas. Interconnecting rooms are also available. Most standard rooms are in a L shaped 3 storey block The better located rooms in this L block are those which face the pool/beach.. The third floor rooms have good views to the water. The rooms overlooking the main street are further from pool and beach( and some have views of the back of buildings and airconditioning units.)
In my opinion better located rooms (close to the beach,pool and/or with views )are : Rooms 1100-1108 (ground) Rooms 2200-2208 (second floor) Rooms 3300-3308 (third floor)Or..(these face the beach)
Rooms 1109-1116, Rooms 2209-2216, Rooms 3309-3316 Deluxe rooms are in 2 storey blocks of 4 at the rear of the standard rooms and suites. Villas are located closer to the beach but further away from the pool. Safety deposit boxes for standard rooms located at reception and we had no problems with safety (staff in charge spoke fluent English were efficient and tried to please.)
Overall a large hotel ,efficient friendly staff, nice grounds and pool ,located on the beach in a quiet area of Tuban.