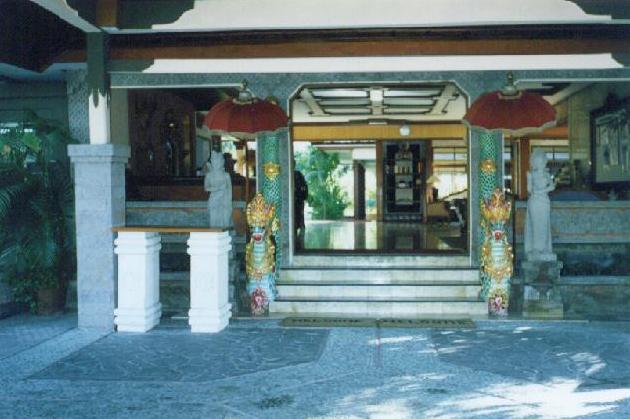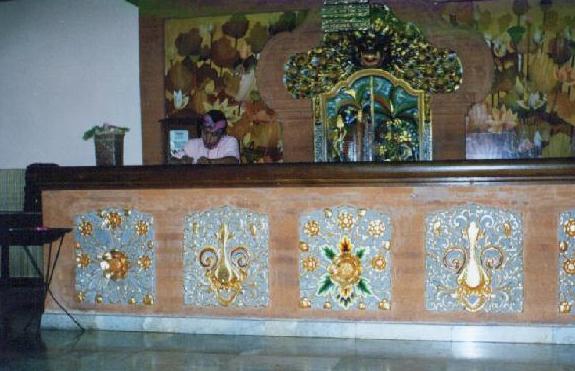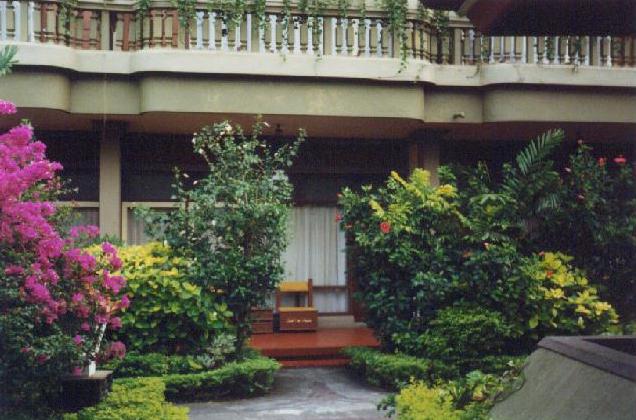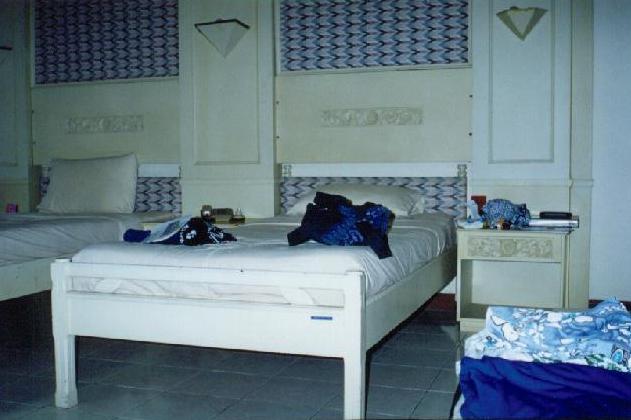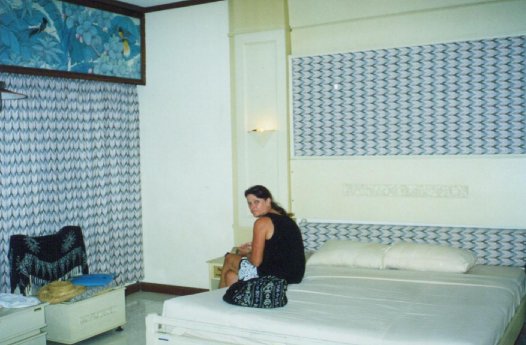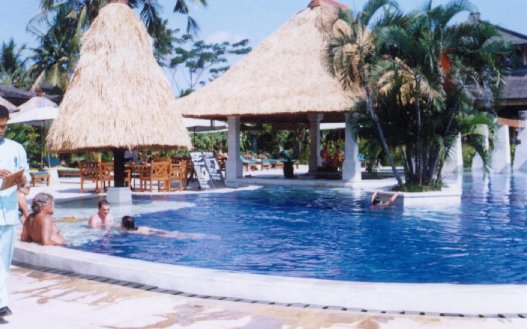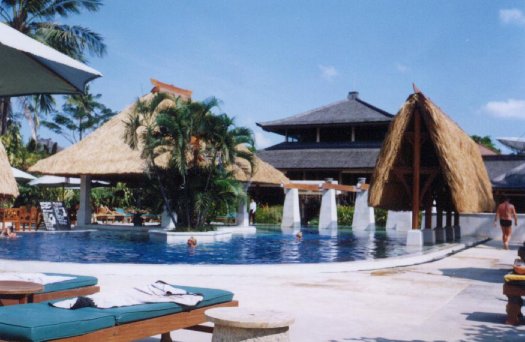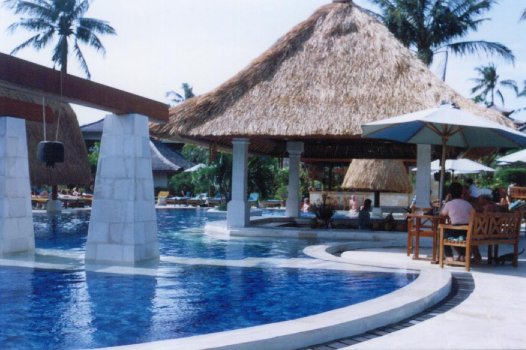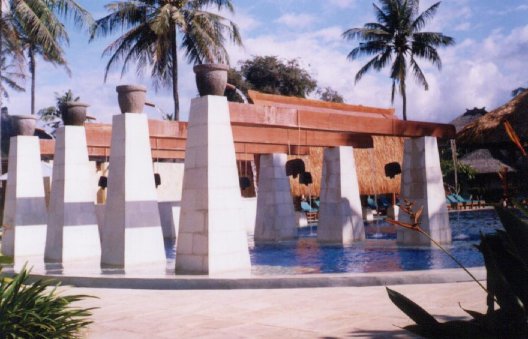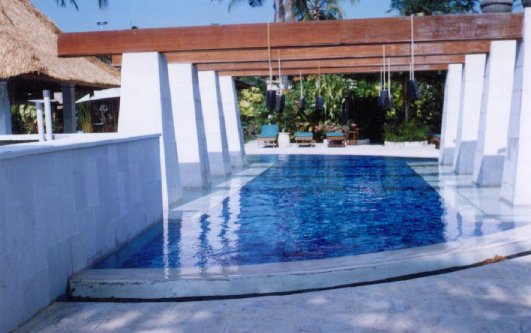 MIC'S COMMENTS
RAMA BEACH HOTEL
If you like smaller more 'Balinese' low rise hotels, standard accommodation close to the beach and in quiet surroundings, then the Rama Beach is a good choice
The hotel is located in Wana Segara , Tuban, just up from the Holiday Inn..
It is an easy cab ride or long walk into Kuta. This part of Tuban is a quiet area and the hotel is located about 50m from the beach.
There are shops over the road to change money, buy supplies etc and a couple of restaurants nearby. The lane just around the corner where the Bakungs Beach is located has 'market' shops selling clothing,shoes and has tailors .
The Rama Beach now has a new pool,spa ,gym and pizzeria.
Service is friendly and we found the superior rooms to be private,clean ,basic and large( TV, fridge, air con).Each room has it's own large private balcony screened by plants and shrubs
Superior rooms are in 2 storey blocks (one located on the beach- side and the other backing onto the Risata hotel.) The superior rooms are large enough to take a third bed without being cramped.
Deluxe rooms(a block of standard rooms they have recently been refitted with new furniture and bathrooms) are located at the rear of the hotel behind the pool.
Bungalows are dotted throughout the property between the beach road and the pool. They are single storey, with fairly private patio area overlooking the pool or gardens.